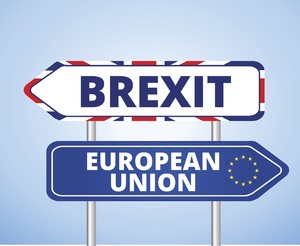 The UK is due to leave the European Union. How and when they may leave is not yet certain.
Although we do not yet know the final 'shape' of Brexit, potentially significant implications for Ireland and Irish companies are anticipated due to our shared market with the UK.
The Health and Safety Authority(HSA) is reminding companies that as and from the date the UK leaves the EU, they will become a 'third country'. This will mean that from that date, EU legislation will apply to, and Irish companies may have new or additional obligations with respect to, products placed on the Irish market. Irish companies are now strongly encouraged to examine the potential effects of Brexit on their business, and ensure that they are Brexit-ready.
For those companies who plan to continue to source chemicals in the UK (including Northern Ireland) after Brexit, they need to be aware that they may become EU importers once the UK leaves the EU. This means that these companies may need to take on responsibilities such as registration, authorisation and notification under EU legislation including REACH and CLP. Irish companies who currently source chemicals in the UK should now speak to their UK supplier to determine their plans post Brexit.
These companies should also give consideration to changing their supplier to an EU-27 based one. Companies also need to be mindful that their Irish distributor may source the chemicals he supplies to them in the UK, and so may also be impacted.
Irish companies who import machinery from the UK post Brexit may also be affected, as they will be making that machinery available on the EU market for the first time and will be responsible for ensuring that the appropriate conformity assessment is carried out. Similarly, if an Irish company changes from a distributor to an importer under the Transportable Pressure Equipment Directive after Brexit, their responsibilities will change.
UK notified bodies will no longer be recognised after Brexit. Therefore, any Irish company using a UK notified body to carry out conformity assessments or inspections will have to use an EU-27 based notified body.
Finally, employers are reminded of the importance of being vigilant of the risks associated with moving goods, including everything from load securing to managing traffic onsite and driving for work. Having in place the necessary controls and undertaking the relevant pre-checks will help prevent workplace accidents and injuries.
Support and Advice
The Health and Safety Authority is providing advice to Irish companies in respect of all of the issues indicated above. Any company seeking assistance should visit our website www.hsa.ie/brexit or email our helpdesk wcu@hsa.ie. Companies are also encouraged to visit the Government's Getting Ireland Brexit Ready web pages for further information and to use the Department of Business, Enterprise and Innovation's Brexit Preparedness Checklist to help them get Brexit ready.