Fire Extinguisher Safety Checks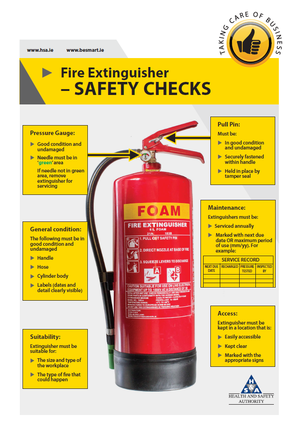 How well do you know your fire extinguisher equipment?
Use our newly developed 'Fire Extinguisher Safety Check Sheet' to inform you of what you need to have in place for your workplace. This can also be used in conjunction with our 'Fire Safety Check Sheet' for managing and reviewing fire safety equipment.
Fire Extinguisher Safety Checks (PDF 0.3MB)
Fire Safety Check Sheet (PDF 0.3MB)