Introduction
This section contains information on safety representation including:
how your workplace could benefit by having a safety representative
and
what supports are available to you as a safety representative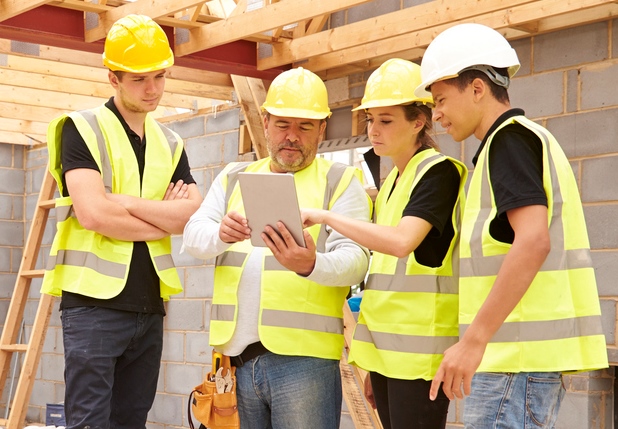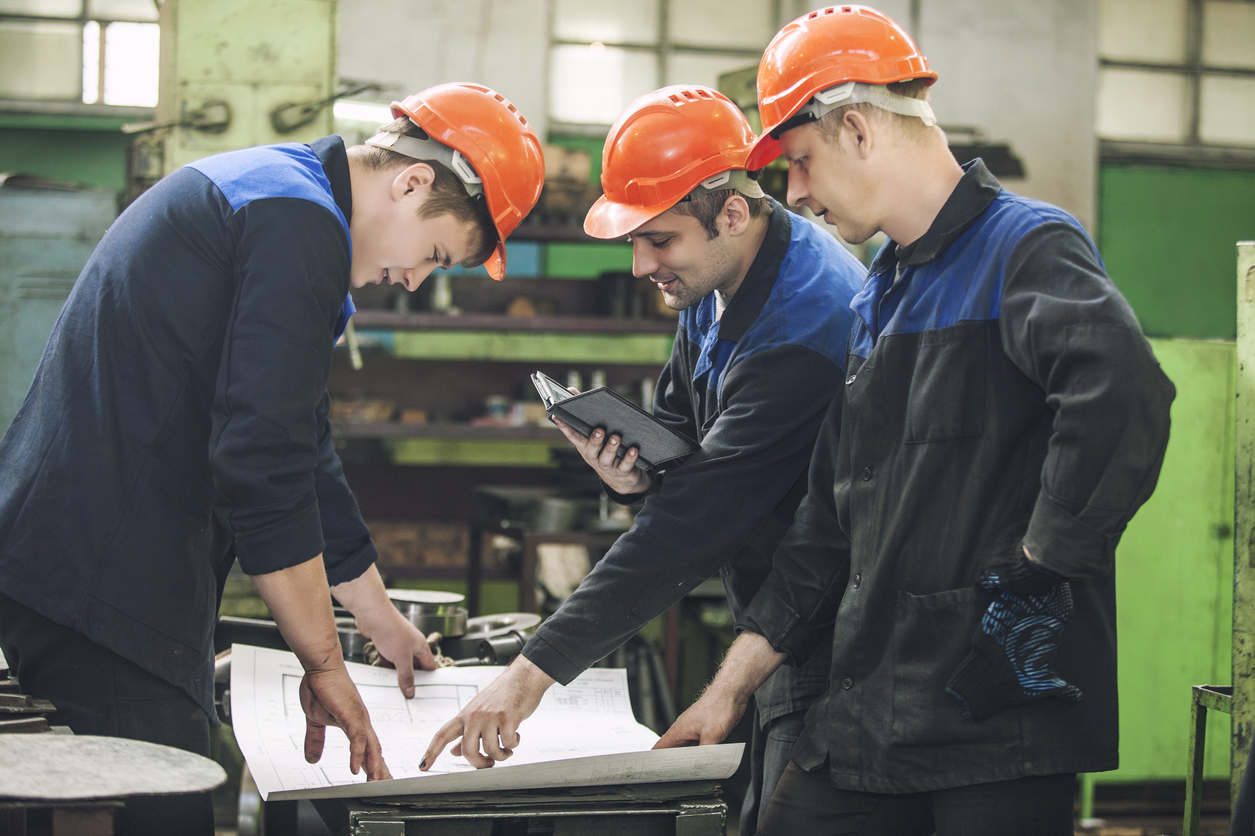 Active worker engagement reaps dividends for a business and for greater protection for all

Why have a safety representative in your business?
Employers must consult with their employees on safety, health and welfare matters and they can use a safety representative or safety committee as a means to do so
Safety representatives can play an important role in promoting safe and healthy workplaces
Communication and feedback are essential for maintaining and developing safe and healthy work practices
Getting employees involved can help bring about better ways of working
Considering and valuing people's opinions will motivate them to work with others to make things safer and healthier for all
Involving employees in developing and reviewing ways of working or work procedures is the best way of ensuring they will be implemented and followed
Workers are doing the job, so have key knowledge of work practices
Seeing progress on promotion of good safety, health and welfare will give further motivation
Why be a safety representative?
Being a safety representative or a member of a safety committee allows you to get involved in promoting, developing and maintaining a safe and healthy workplace to benefit everybody
Liaise with a variety of people in your workplace as you represent your colleagues and consult with your employer
Consult on safety, health and welfare matters and communicate to management any concerns your colleagues may have
You do not need to wait until you are asked, you can put your name forward to be selected by your colleagues as their safety representative
As a safety representative you will have functions but you will not have additional duties under the law (only those that apply to all employees)
You cannot be held legally accountable for proposals you deal with
What the law says
Employers must consult with employees and employees must cooperate with their employer
On a construction site where there are more than 20 persons employed at any one time, the project supervisor for the construction stage must facilitate the appointment of a safety representative
Safety representatives and members of a safety committee must know and understand how to carry out their role; the employer must arrange for training where needed
This 2 minute video explains safety representation in the workplace
Short Video explaining Step 3 of the BeSMART.ie process to generate a safety statement: consultation of employers with their employees.
BeSMART.ie as a Resource for Safety Representatives
In addition to helping employers to generate a safety statement for their business, BeSMART.ie is also a resource for information on workplace safety, health and welfare that is available to all.
Safety Representatives can use BeSMART.ie to get very useful information.
Get Information on Hazards and Control Measures for Your Workplace
− Select the type of business you work in
− You will be presented with a variety of hazards that may be relevant to the workplace
− You can select any hazard to view the risk and recommended control measures
Print Hazard Checklists
− Select the type of business you work in
− You will be presented with a variety of hazards that may be relevant to the workplace
− You can select and print any hazard
− You can use this as a hardcopy checklist for the hazard in your workplace
Browse all BeSMART.ie Hazards
A database of hazards from all business types on BeSMART.ie is available to registered users who have completed the 4 step process:
− Register to create a BeSMART.ie account
− Select and work through a business type (Because you are not preparing a safety statement you can speed up the process by selecting 'No' to the majority of hazards when asked if they are in your workplace)
− At the last step select the 'Browse Hazards' function
− Search for a hazard which will display to include control measures and help text
− Print off or save as a PDF
Guidance on Common Hazards
Within the Learn More section of BeSMART.ie you can find guidance material on a variety of workplace hazards, including on the hazards that most commonly lead to accidents and ill health: Electricity, Fire, Manual Handling, Slips / Trips / Falls, Chemicals, Work at Height, Workplace Transport, Display Screen Equipment, and Maintenance.

For example:
Guidance on Hazards for Specific Sectors
Within the Learn More tab of BeSMART.ie you can find guidance materal, checklists, safety alerts etc, according to industry sector
Link to Free elearning Courses
By clicking on this link to elearning (or the tab at the top of the page) or visiting hsalearning.ie you can access a variety of free online courses
Use the elearning tab at the top of the page or visit hsalearning.ie for a range of FREE elearning courses, including the two courses outlined below:
Free Online eLearning Course for Employees

A free short (15 - 30 minutes) elearning course for employees
This short animated course introduces employees, including those thinking of becoming a safety representative or member of the safety committee, to an overview of the safety and health requirements in the workplace. It presents learners with an outline of the main duties of employers and explains the duties of employees under Irish health and safety law. It also explains the important role that employees have in regard to safety and health in the workplace and on consulting with your employer on health and safety matters.
The content of the course is suitable across all industry sectors.
All you have to do is register, take the course whenever you wish and then download your certificate of completion when finished. You can also register a group of employees to take the course.
Use the elearning tab at the top of the page to access the course or visit hsalearning.ie
Short Online Course for Safety Representatives
This FREE 30minute course is designed for new and existing safety representatives. It is also suitable for employers, employees, safety committee members and health and safety practitioners. The aim of the course is to raise awareness of the role of a safety representative, and to provide health and safety information relevant to this role.
This course does not replace training but provides information that may be useful as part of the training process.
This short course for safety representatives is supported by ICTU and IBEC.
Use the elearning tab at the top of the page to access the course or visit hsalearning.ie
Poster
You can download and print this poster to encourage communication and consultation in the workplace and to help make employees aware of their Safety Representative
Working Together Poster (PDF, 2MB)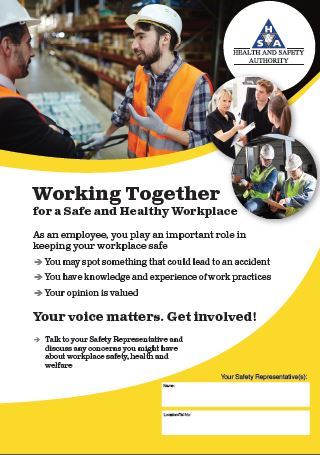 Other Resources for Safety Representatives
The Health & Safety Authority website is a library of information on safety, health and welfare. You can search by variety of means such as topic, industry type and publications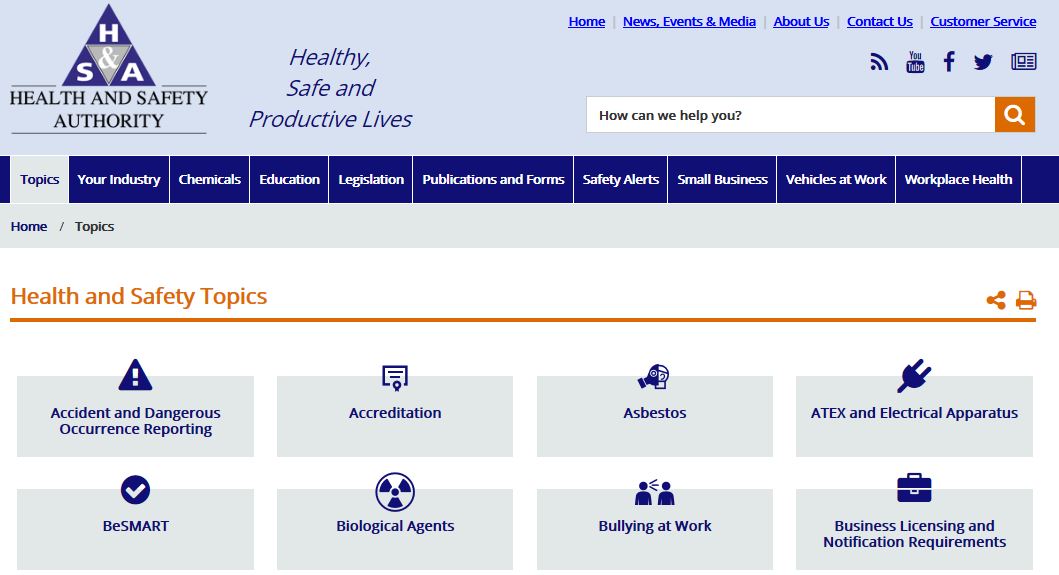 2. HSA's Workplace Contact Unit
If you can't find the information you are looking for or have any questions:
Contact the HSA's Workplace Contact Unit by email wcu@hsa.ie or telephone 1890 289 389
3. HSA Newsletters
You can sign up to receive the Health & Safety Authority's newsletter and / or the chemical e-bulletin.
Find out more and sign up here
4. Resource Book for Safety Representatives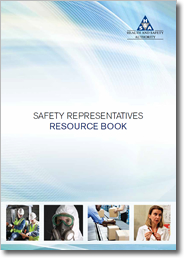 Safety Representatives Resource Book (PDF, 1.56MB)